The Heartland Protocol:
Perinatal Mental Health 2-Day Certificate Training
Date: May 04 – 05, 2022
Over the course of two days, perinatal mental health experts Elizabeth Stallone-Lowder MSW, LCSW and Kim Martino-Sexton NFC will train participants on the importance of utilizing their "Heartland Protocol" for PMADs. This protocol involves in-depth learning and experiential exercises related to empathy skills, assessment and referral practices and best practices for follow-up care. Important factors emphasized throughout this training are cultural congruency, societal expectations for motherhood and self-care for clients and providers alike. This training is designed to benefit moms in the perinatal life stage as well as their families. Professionals including, but not limited to, social workers, nurses, physicians, therapists, counselors, case managers, OB/GYNS, midwives, doulas, childbirth professionals, and other social service providers and mental health workers or anyone interested in more effectively serving women with PMAD are the target audience for this training.
Registration includes – Admission, Training Materials, Door Prizes, Gift Bag (including virtual gift bag options for our virtual attendees), as well as access to our in-person and virtual Exhibit Hall. Breakfast, lunch, water / coffee / tea service will be provided for in-person attendees. All completed trainees will be listed on our national online registry of "Heartland Protocol" Approved Providers and receive a Certificate of Completion.

4th ANNUAL HEARTLAND PROTOCOL TRAINING AGENDA
Kim and Elizabeth teach their proprietary "Heartland Protocol Curriculum" with two short breaks and time for lunch on your own.
May 04 – 05, 2022: 8:30am – 4:30pm Central time on both days
Announcing the Speakers and Presentations for Day 2 of the Heartland Protocol!
(in no particular order, more detailed agenda forthcoming)
HEARTLAND APPROVED PROVIDER SPOTLIGHT
---
"New Mothers in Crisis: Provider's View of PMAD Programs in the United Kingdom"
featuring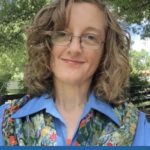 Rebecca Ray MA, PLPC
---
"Learning about Zulresso: the First Medication for Postpartum Depression"
featuring
April Phillips, Sage Therapeutics
---
"The Intersection of Trauma, COVID and PMAD"
featuring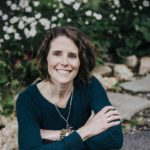 Kelly Caul MSW, LCSW, Provisional SEP (she/her) of Empowered Spaces, llc and Empowered Therapy, llc
---
"Black Women in Podcasting: Focus on Community Maternal Mental Health"
featuring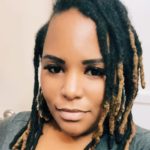 Shavanna Spratt, Da Hood Doula LLC DBA Da Hood Talks Ent.
---
Featuring Dr. Leslie Davis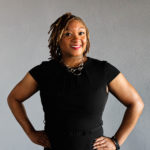 Leslie Davis Coaching and Consulting, Hearts in Faith NFP and She Matters with Leslie Davis, available on Apple Podcast and Spotify
---
Featuring SonJoria Sydnor, Wellness Advocate and Activist
 Our Family's Doing Yoga, LLC & Tea with A Yoga Mama Podcast
---

What is Heartland PMAD Consultants, llc?
Heartland PMAD Consultants exists to consult and train healthcare and social service providers in innovative, effective, wraparound methods to address perinatal mood and anxiety disorders (PMAD).
Their work with social service agencies, hospitals, OBGYN & pediatric practices across the nation can help everyone—from the front desk staff to the nursing team to physicians and administrators—understand how the Heartland Protocol, can…
Improve the health of perinatal women
Enhance patient retention
Increase patient referrals
Improve patient adherence to treatment recommendations
This interactive training will equip you and your entire organization with the skills and tools needed to best serve moms at risk for PMADs.
Training Topics include:
How to hold space for your clients
Step-by-step empathy skills
Comprehensive assessment measurements that are easy to use
Multi-disciplinary referral techniques to make your agency run smoothly
Differentiating between typical postpartum adjustment and clinical diagnoses
How societal expectations for motherhood are hurting our patients
Understanding how diversity issues effect moms in the perinatal life stage
In depth Q & A about psycho-pharmaceutical interventions for women with PMADs including infusion methods.
Panel discussion with other experts in the field of PMAD
The Heartland Protocol Training is ideal for social workers, nurses, physicians, psychologists, counselors, therapists, OB/GYN, doulas, childbirth educators, intake staff and anyone committed to bettering the health and wellness of moms and babies!

Meet the Trainers
As experts in perinatal mental health, Kim Martino-Sexton and Elizabeth Stallone-Lowder are committed to supporting all moms everywhere by encouraging a person-centered, empathic, and inclusive approach to treatment . They provide coordinated, multi-disciplinary trainings and consultative engagements customized for each audience. Having worked for healthcare systems and advocated for moms, they know how it works—and it works best when we all work together.
Kim and Elizabeth have over forty years combined experience working with women in the perinatal life stage in roles including peer advocate, doula, childbirth educator, case manager, therapist and social worker.
Additional Featured Speakers will be announced – stay tuned!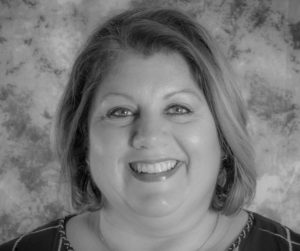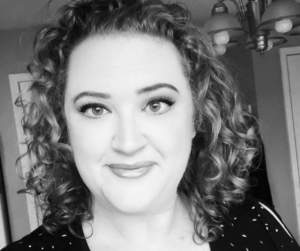 Mary Jo Ryan Memorial Scholarship
In remembrance of Mary Jo Ryan and all of the moms we've lost to postpartum psychosis / PMADs. This is an exclusive opportunity for new 2-day annual training registrants, specifically for any mom who works with perinatal moms. Special consideration will be given to BIPOC women.